Defibrillators for sport clubs
Sports clubs are a place where people of all ages meet to do sports together.
Whether on the football pitch, at the tennis club or at the gymnastics club - the heart is put under much greater strain during sporting activity than at rest. This may become problematic, for example, if the person has a congenital heart defect that was never identified or diagnosed.
Strong physical exertion may then trigger potentially life-threatening cardiac arrhythmias, which can lead to cardiac arrest. In order to significantly improve the victim's chances of survival, the earliest possible use of an automated external defibrillator - an AED - is recommended in addition to the usual first aid measures.
You already know that you want to take on responsibility?
Get advice now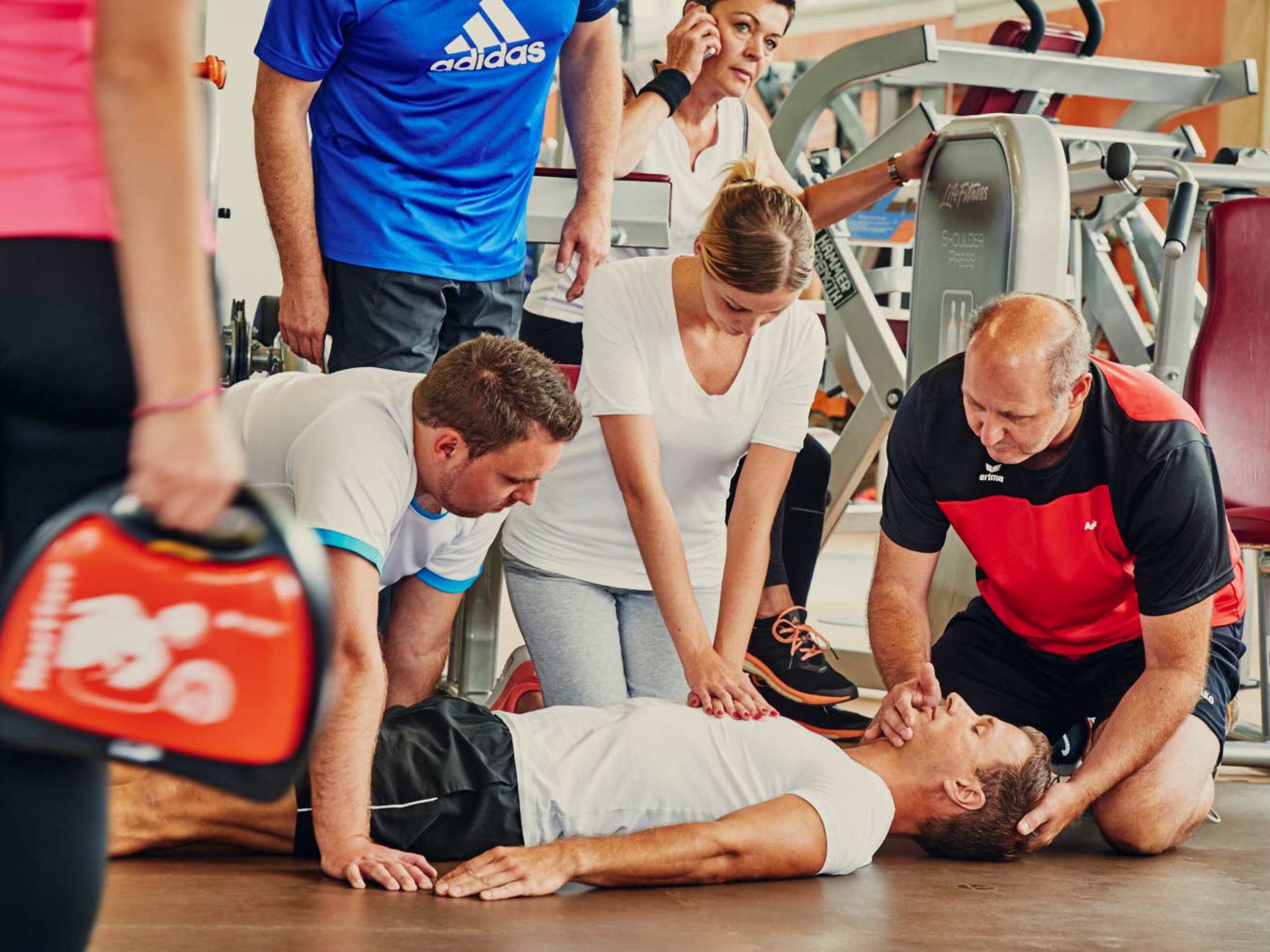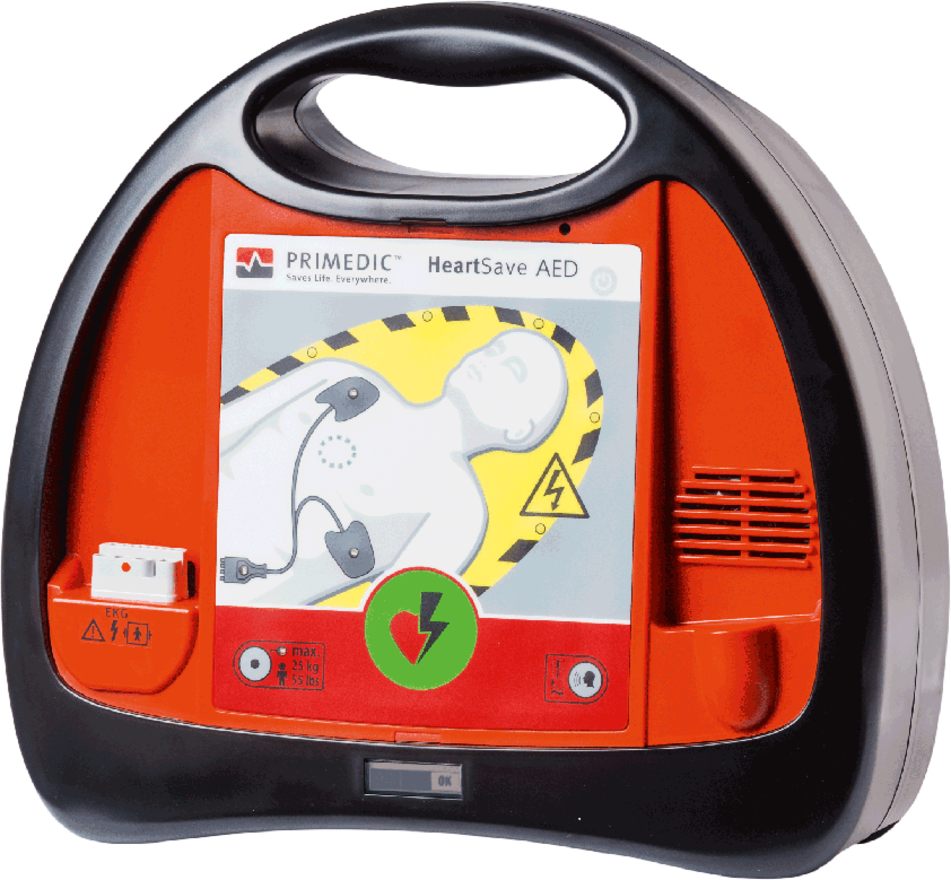 HeartSave AED
The HeartSaveAED is a true all-round talent and is ideally suited for almost any application.
Language selection button: You can change between four languages for verbal instructions during operation – for users of different nationalities
Pediatric mode / pediatric button - in the event of a pediatric emergency, you do not need special pads for pedriatrics, as the AED switches to pediatric mode with the simple press of a button
Battery with up to 6 years standby - so that your AED still works reliably after many years in an emergency and has enough power reserves ready to go.
Cost-effectiveness - long-life and low-cost consumables ensure very low follow-up costs
Learn more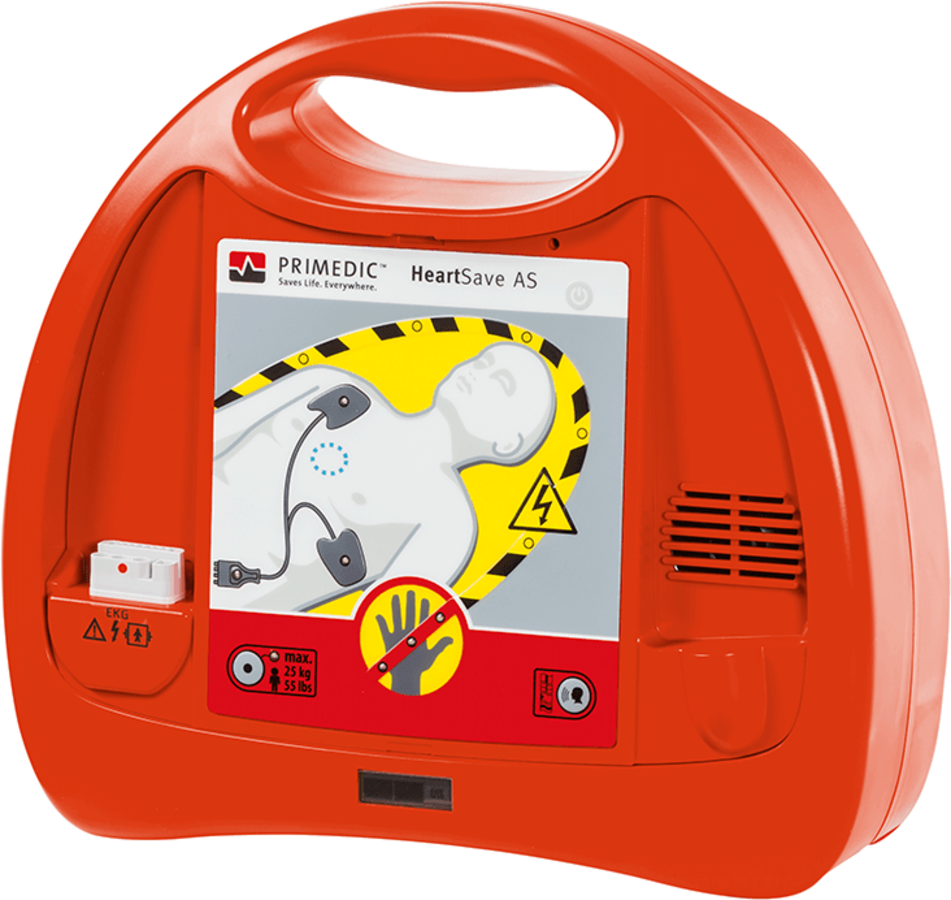 HeartSave AS
The Defibrillator with fully automated shock delivery - ideal for insecure and hesitant first aiders.
Autonomous: The

Heart

Save

AS

ensures that defibrillation can be carried out reliably – even if the first aider is not confident in delivering the shock himself or herself
'Zero button operation' - once the lid is opened and the pads are applied to the patient, no further operation of the AED is required by the user.
Like the

Heart

Save

AED

, the

Heart

Save

AS

has a pediatric mode and a pediatric button, instructions in four languages, and a long-lasting battery with up to 6 years standby
Learn more