Questions & Answers
Where can I find the SN of my device?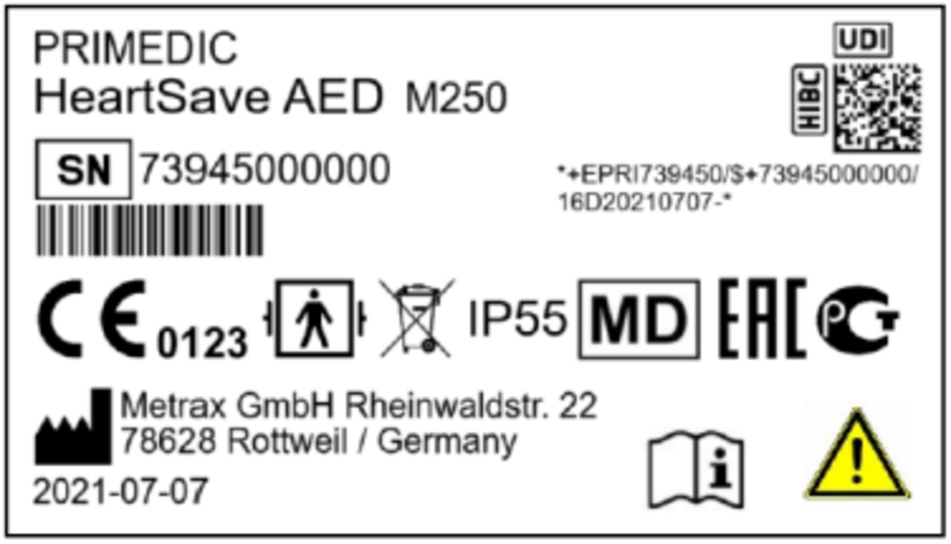 Each AED of the HeartSave series has a type plate on the back of the device, which states the device type, the serial number of the AED as well as the production date.
How can a battery be disposed of?
What is the best way to disposed of SavePads?
Who do I contact if my device has a defect and needs to be repaired?
Do you also offer an on-site repair service?
How should an AED be stored?